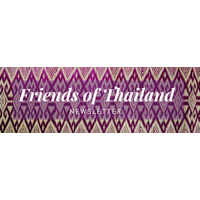 Sawadee Ka, Friends of Thailand!
In this issue:
Volunteers return, RPCV authors, Board openings, & more
Read below for more details.
Volunteers are back in Thailand. RPCVs lunch with Director Sonny Luu. More RPCVs found and Peace Corps/Thailand history archived. Volunteers needed to help us keep it up. And sharing the news of those we've lost. Read on for more in this edition of FoT e-news.
---