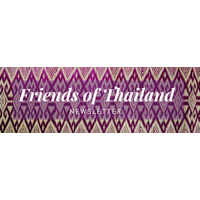 Sawadee Ka, Friends of Thailand!
In this issue:
Calling all Thailand RPCVs in the Austin region
Read below for more details.
We're looking for RPCVs from Thailand who live in the Austin, Texas area to help strengthen the U.S.-Thailand relationship for years to come through the establishment of a Sister City partnership between Austin and Chiang Mai.
---